Role-playing games (RPGs) are among the most immersive gaming experience that allows players to step into the shoes of game characters as they take part in adventures that can involve exploring the galaxy, romancing sidekicks, and slaying monsters.
Nowadays, all game genres have elements such as dialogue options and skill trees. Nevertheless, nothing compares to being wholly immersed in a full-fledged RPG. This article covers the top 5 sensational RPGs you can play right now across all platforms.
The Witcher 3: Wild Hunt
The Witcher tackles morally challenging subjects such as bigotry, racism, and monster hunting from other games resulting in an excellent RPG that's a standard for open-world ventures.
Each adventure is a chance to learn more about war-torn lands and the inhabitants and be drawn into the twisted drama. A simple act like directing the protagonist, Geralt, can change the game into an intricate consequence-laden series that goes on for several hours.
Navigating this dark, complicated fancy world is delightful, even when the misery threatens to send you into depression. To top it all off, the producers—CD Project Red—made arguably the best DCL ever, with Blood and wine and Hearts of Stones, which has a better adventure than the base game.
The Witcher is an exhilarating game that players will devour till nothing's left. While anticipating Witcher's four release, you can attempt replaying the game with a selection of great Witcher 3 mods.
Elden Ring
This game ticks many other boxes aside from being an excellent RPG—it's an excellently vivid and high-quality open world game. Elden Ring's gameplay elements include battle using magic spells, crafting, and weapons.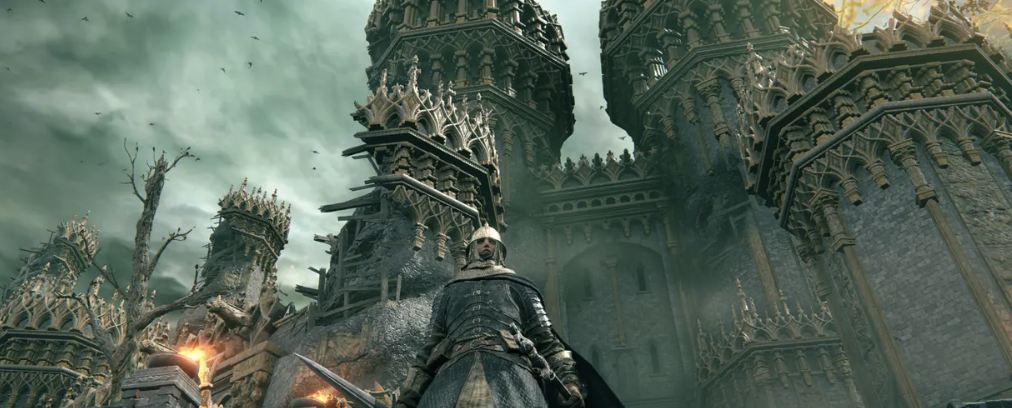 As a player, you are referred to as the tarnished, and you must traverse the lands between, unravel the mystery of what's happened and take on the realm of fallen heroes to become the Elden Lord. According to some unconfirmed sources, you need the Elden ring to become the Elden Lord.
You'll have to equip yourself with beginner tips, the appropriate Elden armor and weapons, guides to the Elden ring bosses, and the Great Runes to increase your chances of success.
The game is presented in the third person, and players roam freely in this open world using a character's mount. Players come across enemies and NPCs (Non-Player characters) throughout the game.
Players also encounter demigods who rule over every main area and are the game's major bosses. Besides the open world, the game also features hidden dungeons like caves, tunnels, and catacombs where players can fight the demigods and collect valuable items.
Disco Elysium
This game takes place in a large district's seaside recovering from a siege decades before the game starts. Players take on the role of a detective whose task is to solve a murder mystery. As he conducts the investigation, the amnesiac detective recollects past and current forces trying to destroy the city.
The game begins after a night of drinking, and the detective is hungover and can't remember who they are. From there, it's up to you to decide what type of disturbed, dysfunctional, disheveled detective you want to be.
Unlike other RPGs, this game entrusts all interaction to dialogue screens. The game's opening makes it clear that the collected psyche isn't stable, and the game allows players to play with every thought strand, expand them, and use them to their advantage as they seek to solve the murder.
Disco Elysium is an unconventional RPG that doesn't feature any combat. Events in the game are resolved through dialogue trees and skill checks. The game has a 24 skills system representing various protagonist aspects like p[ersonality traits, ideologies, and players can suppress or support them.
Divinity: Original Sin 2
Divinity: Original Sin 2 is a sequel to Larian Studio's Divinity Original. This game is different from other contemporary RPGs since it doesn't give players straightforward binary choices, thus sucking you into a visually enchanting world.
The freedom that one has in the game begins with the character crater. Players can customize their character but can also select any of the available six unique characters with their own backgrounds.
All decisions in this game matter since every choice has a consequence that gives each dilemma an unsettling gravity. As a player, you must learn to navigate the terrain's contours to have the upper hand in combat. Prepare for the consequence when you don't use the high ground to your advantage.
Divinity is set in Rivellon, where characters have energy called source, and individuals known as sourcerers can control the source to enhance their battle abilities and cast spells. The ga,e has both multiplayer and online plays, which can be cooperative or competitive.
Cyberpunk 2077
This game had a rocky launch but has a lot of potential. Eventually, the game got good and thus is listed among the top-ranking RPGs. Players can play as a customizable mercenary outlaw, V, whose mission is to chase down a unique implant that might have the key to immortality.
You can traverse the massive night city, encountering various odd characters as you embark on numerous side and main quests. Once you've explored the city, you can explore the other mods to enhance your experience further.
The Night city has six regions; Santo Domingo, Pacifica, Heywood, Westbrook, Watson, and the city center. The city's surrounding area is called Badlands, and players are free to explore it. Depending on where area, police may be informed when V commits an offense.
Pillars of Eternity
This great role-playing game evokes the best features of traditional games using the infinity engine, such as Planescape and Baldur's gate.
Pillar of Eternity is set in a fantastical world called Eora inside Drywood. Infants in this country are plagued by something called "hollowborn" during birth, meaning they have no soul.
As the game starts, a disastrous supernatural event occurs, and the protagonists get power. In this game, the player is supposed to determine what brought about the natural disaster and how they can overcome the hollowborn challenge.
When the game was released, it received critical acclaim for its strategic battle and immersive writing. Pillars of Eternity won various accolades and awards, such as 2015's best RPG.
In role-playing games, your imagination is a powerful tool that works with the game. With the RPGs listed in this article, you'll be able to suspend your disbelief and let your imagination run free in these fantasy RPG explorations. Take a break from reality and let your imagination take the lead; which world would you like to visit first?